Centaur
Summary
The Centaur digital recorder is a portable seismic acquisition system that consists of a high-resolution 24-bit ADC, a precision GPS clock, and removable storage capabilities. The Centaur is available in both 3- or 6-channel versions, as well as with a high-gain option. Its ease of use simplifies high-performance seismic deployments in both remote and networked environments.
The Centaur now has expandable memory and even lower power requirements. In fact, the 3-channel version requires less than 1 watt with telemetry. The on-board 8GB memory (standard on both 3- and 6-channel) is expandable up to 64GB by adding an internal SD card.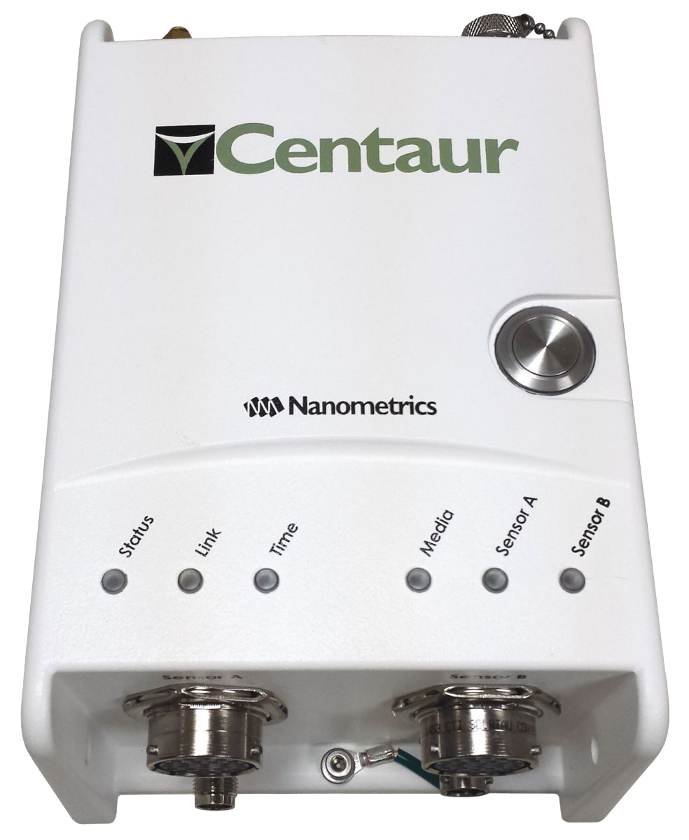 Exceptional Performance
Sample rates up to 5000 sps to support geothermal and/or passive seismic data acquisition
Ultra-low noise floor for use with high performance broadband seismometers
True 24-bit performance in 3- or 6-channel configurations
Rugged field enclosure rated for continuous submersion
Deployment & Data
Easy Deployment & Data Retrieval
Multilingual web interface
Direct write to MiniSEED archive
Removable media via SD card or USB
Comprehensive real-time communications, including SEEDLink support
Rugged field enclosure rate for continuous submersion
Onboard Data Processing
Advanced bandpassed triggering
Derived data products, including PGA, PGV, and PGD
Acquisition and data management of high precision GPX data (BINEX)
Specifications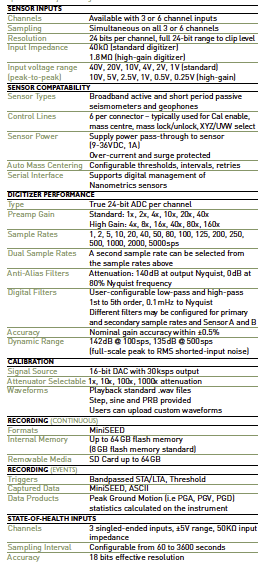 Great companies are built on great products.