ITK
Structural Health Monitoring sensor solution
24 hour monitoring of building seismic performance to assist disaster mitigation and BCP (business continuity plans)
ITK Sensor System
Based on concepts of Earthquake Research Institute, the Tokyo University. Developed at ITK Consortium, established in 2008, in the ERI, as a decision support system
Directly measures damages, with no design data required. Unlike other sensor systems which estimate damages comparing with design, ITK directly analyzes new serious damages
Sensors made by OMRON, a world leader of sensor manufacturing. High performance, high shock resistance, yet compact size new acceleration sensors
After an earthquake
Detect serious deterioration of building conditions, within minutes* after an earthquake
Middle term
Quickly locate facilities with structural weakness and determine extent of repairs required
For Government, Schools, Hospitals, Commercial buildings, Condominiums, Factories and other structures
*Depending on network stability and other factors
Install 2 or more sensors per building, and PC with proprietary ITK software collects and analyzes measured data. Users can see results in web sites and emails for their decision.
Monitoring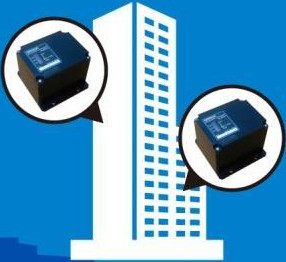 2 or more acceleration sensors monitor stiffness 24 hours
Earthquake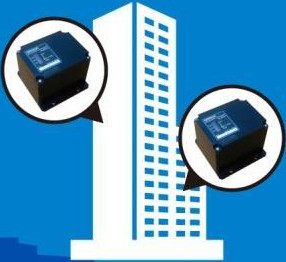 After an earthquake ITK analyzes deterioration
Analysis Results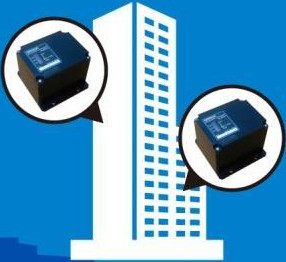 Data for decision support are provided in web sites and emails
Decision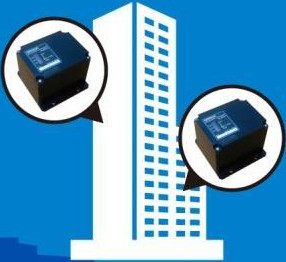 Users' decision on whether evacuation, retrofitting and repairs are required or not
Earthquake mainshock and aftershocks and other vibrations cause different levels of damage of building structures, which may result in deterioration or even collapse. Monitoring behavior of building structures therefore is important, which supports building owners, managers and engineers when they need to judge necessity of evacuation, retrofitting and renovation. Structural Health Monitoring (SHM) is the advanced system to support earthquake disaster mitigation and evaluate building conditions, by providing continuous real-time monitoring of building behavior.
Our "ITK" SHM system based on seismic acceleration sensor works as a decision support system for building owners, governments, building management companies, construction and designing companies, and insurance companies. ITK system has been also used for measurement of earthquake intensity.
Benefits which "ITK" provides building owners including government are to assist their decisions on:
Evacuation order within minutes after mainshock
Retrofitting and renovation
It assists enhancing the value of the buildings.
Function 1
Deterioration and damages of building, within minutes of earthquake.
Assist users' decision on evacuation and others.
Function 2
Analysis of building stiffness, to support judgment on necessity of retrofitting and renovation. Monitoring of effectiveness of retrofitting and renovation.
Solves problems of human engineers visual and hammering inspection.
Function 3
Quick notification of earthquake intensity, etc.
Displays intensity, PGA, PGV and others.
Great companies are built on great products.