Meridian PH
Summary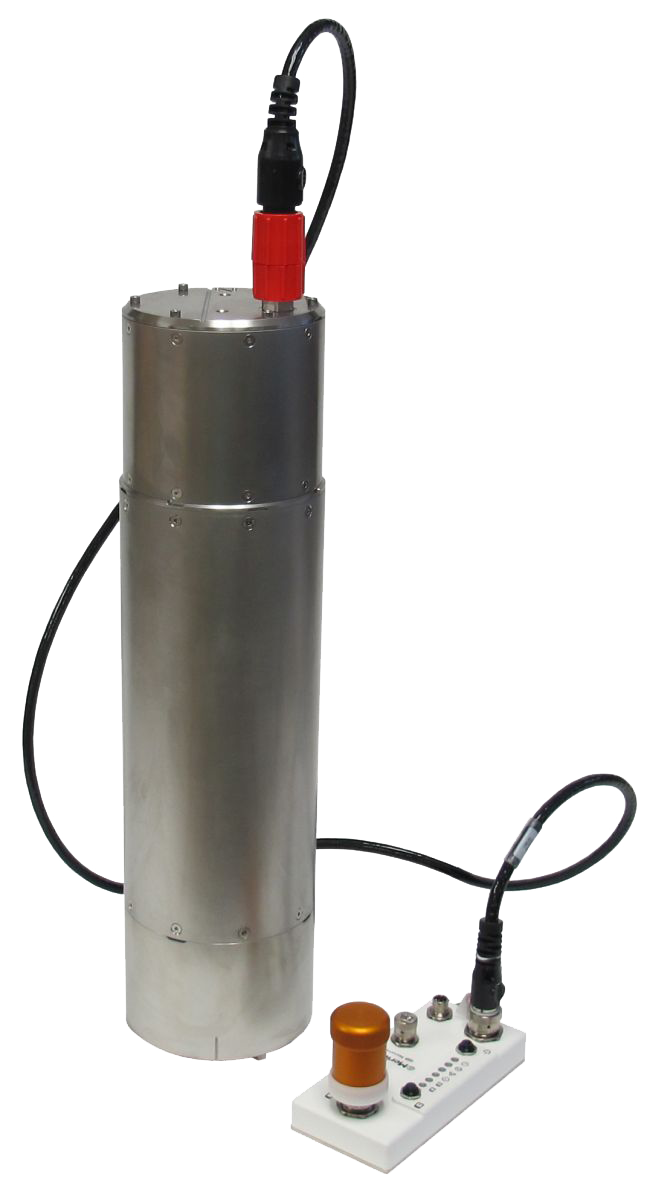 Combining proven technologies in a single package makes for a high-performance seismograph for downhole installations. The Meridian Posthole provides exceptional performance ideal for direct burial, or shallow or deep cased holes.
The MeridianPH features a Trillium-class seismometer and a Nanometrics digitizer mounted on a levelling system inside a stainless steel pressure vessel.
It boasts low power consumption, remote mass centering, and robust no-mass lock design inherent in all Trillium seismometers.
Instrumentation configuration is made easy with an intuitive user interface. Once configured, the Meridian PH builds its own meta data.
With the digitizer and sensor housed in a single unit, data-less seed volume is internally built and guaranteed to be correct every time.
Nanometrics' Meridian Posthole might be right for you if:
You're seeking efficient array management
You want simplified, less costly logistics and installation
You need higher data quality than vault-style installations and simplified meta data management
You're installing in an urban area
You're concerned about the security of your assets
Specifications
Specifications are subject to change without notice.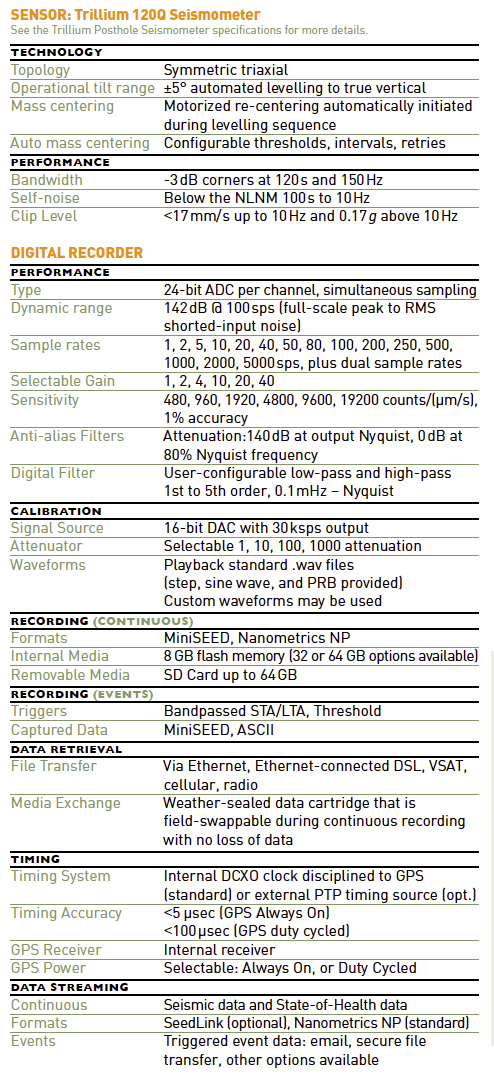 Performance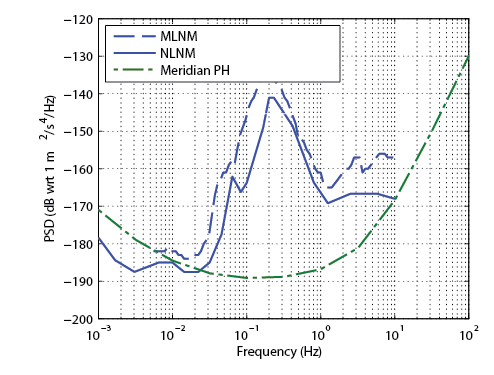 The secret of our success is we are all working together.