Titan
Summary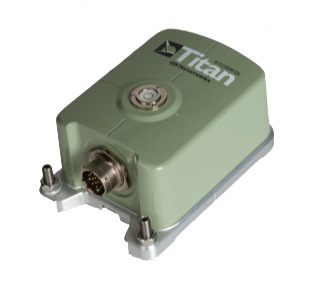 The Titan StrongMotion Accelerometer is the first accelerometer to incorporate digitally selectable full-scale range and offset zeroing capabilities.
This force balance triaxial accelerometer was engineered for high-precision free-field strong motion and structural monitoring applications requiring exceptional dynamic range. It offers ultra-low self-noise performance and provides exceptional performance over a wide frequency range, from DC to 430Hz and industry-leading 166dB dynamic range.
Its high accuracy and low thermal drift provide increased data quality in structural monitoring applications and the integrated web server facilitates instrument management and control.
Nanometrics' Titan might be right for you if:
You're doing high-precision free-field strong motion or structural monitoring
You're installing in difficult-to-access areas or where frequent site visits are undesirable.
You want ultra-low self-noise performance comparable to many broadband seismometers
Specifications
Specifications are subject to change without notice.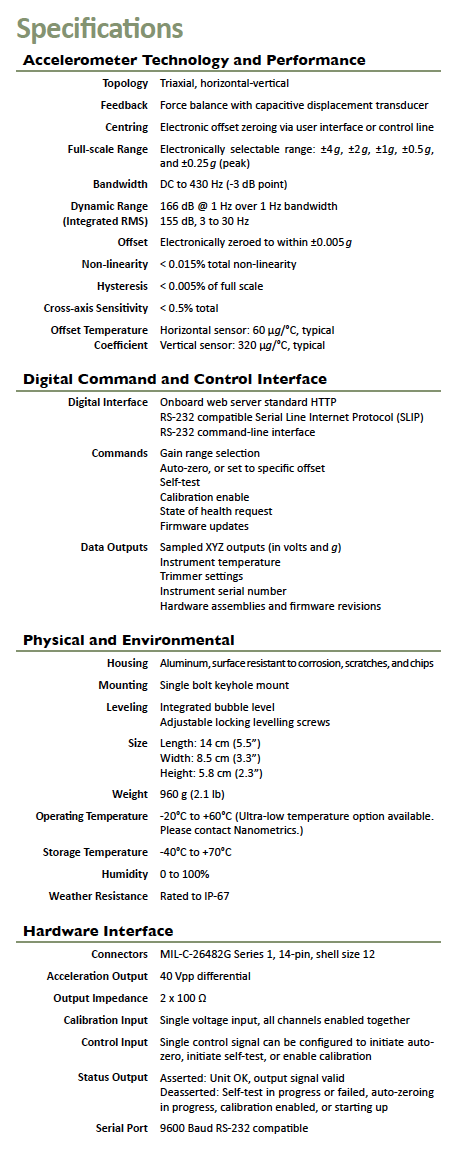 There are no secrets to success. It is the result of preparation, hard work, and learning from failure.