TitanPH
Summary
The Titan line of accelerometers includes the Titan Posthole, which is ideally suited for national networks and research applications involving strong motion and free-field studies.
The accelerometer is housed in a waterproof stainless steel enclosure and can be deployed in a direct burial posthole or cased borehole, enabling co-location with broadband posthole seismometers.
The robust Titan Posthole features an operational frequency range of DC to 430 Hz and industry-leading 166 db dynamic range that, when combined with ultra-low self-noise performance, mitigates cultural noise resulting in precise measurements and high-quality data.
The integrated web server provides efficient instrument management and control, including the electronically selectable full scale range of ±0.125 g to ±4 g with independent horizontal and vertical range selection.
Nanometrics' Titan Posthole might be right for you if:
You want best-in-class thermal stability and a wide operational frequency range
You value reliable and durable instrumentation
You're looking for ultra-low self-noise comparable to some broadband seismometers
You need remote sensor control due to distant or difficult-to-access deployments
You're concerned about the impact of cultural noise
Specifications
Specifications are subject to change without notice.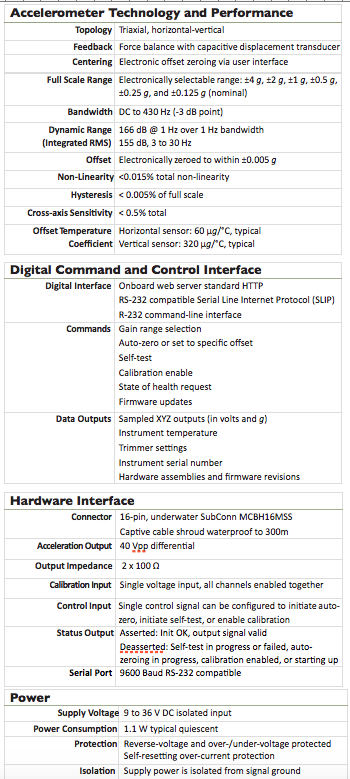 There are no secrets to success. It is the result of preparation, hard work, and learning from failure.