Trillium 120 Q/QA Broadband Seismometer
Summary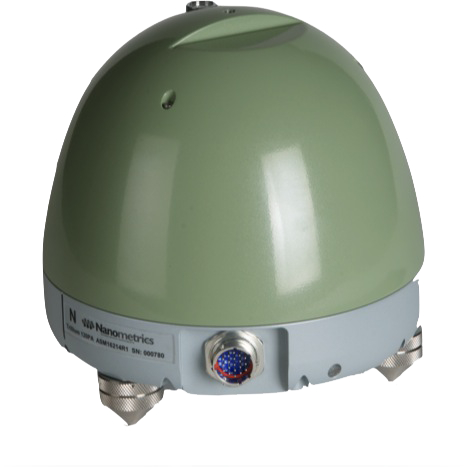 The Trillium 120 Q/QA maintains the high performance of the Trillium 120P/PA while boasting higher clip levels at high frequencies, lower noise floor, lower power consumption and flattened response.
This broadband seismometer has been deployed worldwide for vault earthquake monitoring in observatories and portable deployments where lower noise floors are required.
Fast, "one touch" motorized mass centering (T120-QA-SV1) simplifies installation and provides the option of remotely re-centering the massesvia a telemetry connection. Mass centering rarely required after initial installation; local and remote mass centering are now possible.
The internal seismometer web page assures data quality with increased visibility to state-of-health and instrument controls (via SLIP to Centaur or Taurus digital recorders).
Nanometrics' Trillium 120 Q/QA might be right for you if:
You need very broadband performance from a portable, low-power seismometer
You're installing in harsh environments
You require a lower noise floor
You value simplified installation via motorized mass centering
Specifications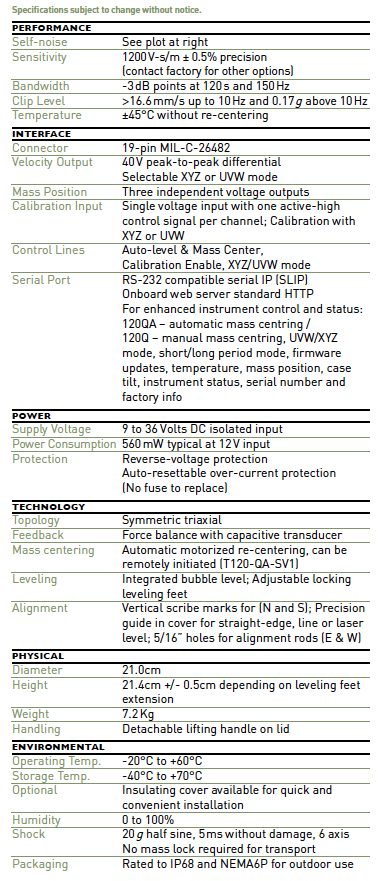 Performance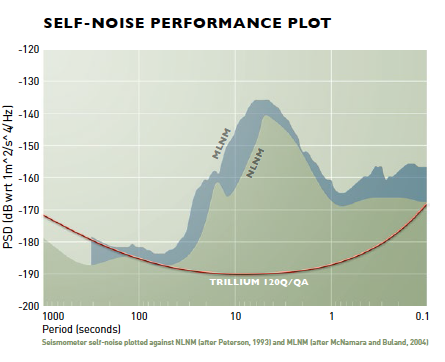 The secret of our success is we are all working together.