Trillium Borehole Broadband Seismometer
Summary

The Trillium Borehole seismometer is designed for cased borehole deployments. It's housed in a stainless steel enclosure incorporating a hole-lock mechanism to allow the instrument to be coupled to a deep borehole casing. Its down-hole design includes a 5.6 inch diameter casing, single marine grade connector and a centered attachment eye bolt on the top surface.
Instrument recovery is aided by a fail-safe holelock release mechanism that prevents jamming to the casement during removal.
Low power consumption of 560mw minimizes power source requirements at the site.
An advanced leveling system allows the unit to operate over a tilt range of +/-5 degrees. The axis stack is mechanically levelled to ensure that the vertical axis does not couple horizontal noise.
It has a response flat to velocity from 120 seconds to 150 Hz and a self noise below the NLNM at 100 seconds.
Nanometrics' Trillium Borehole seismometer might be right for you if:
You're doing local, regional or teleseismic studies requiring cased borehole deployments
You need a robust, waterproof, stainless steel enclosure to protect the sensor from hostile environments
You value automatic levelling to facilitate installation
You're looking for the low power consumption, remote mass centering and robust no-mass lock design inherent in all Trillium seismometers
Specifications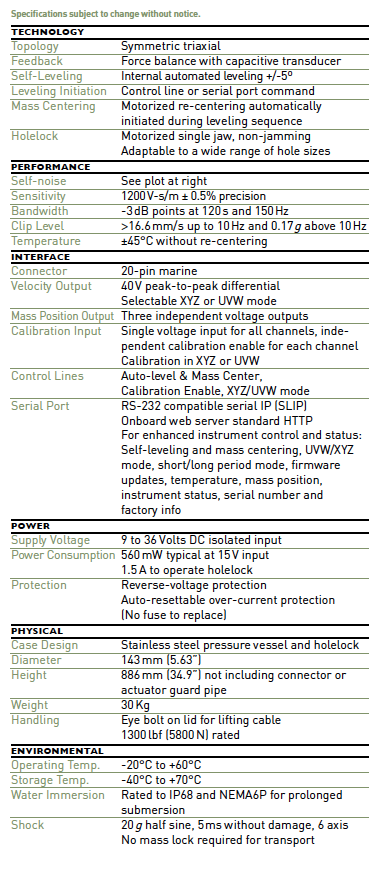 Performance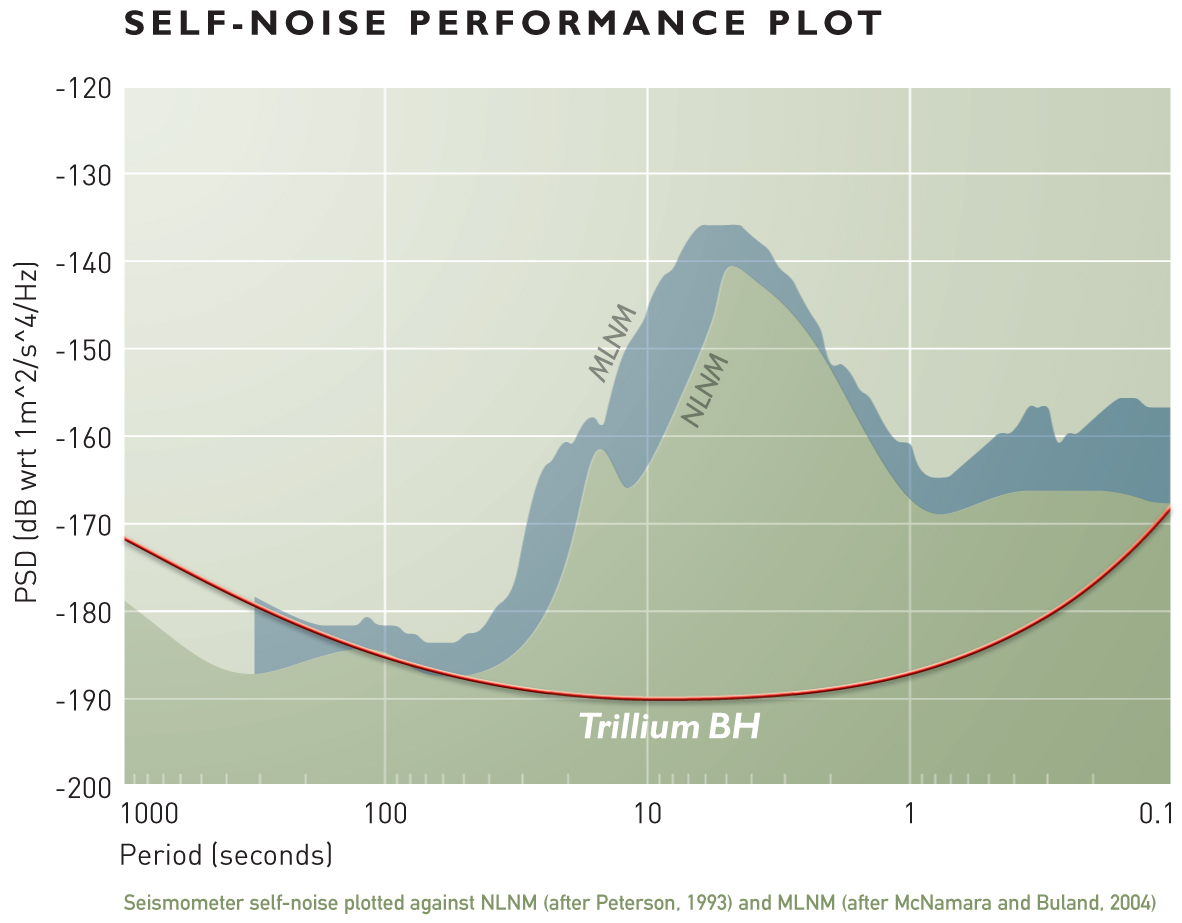 It is not about ideas. It is about making ideas happen.