WINDCUBE 100S 200S 400S
3D WIND DOPPLER LIDAR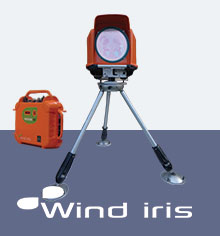 The Windcube 3D Lidar product range is a versatile instrument that can address various needs in the Wind Power, climate research, severe weather and meteorology. With a range from 100m to 3.5 km, 6 km or 10km, multiple scanning patterns choices, high resolution wind data and aerosol structure capability, the Windcube 100S/200S/400S is the ultimate 3D Doppler Lidar in the industry.
For Wind Power
3D LONG RANGE WIND DOPPLER LIDAR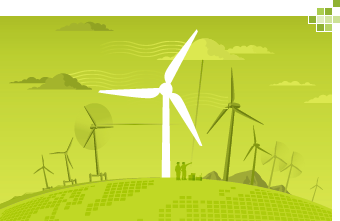 Scanning wind Doppler Lidars systems offer a fully integrated operational capacity to improve wind measurement at any stage of a wind farm project, from prospection to operation. Windcube 100S/200S/400S perform a full 3D mapping of the atmosphere to provide enhanced measurements of wind speed and direction.
Key benefits:
Wind measurement to 10 km
Full 3D fast scan
Unattended and continuous operations
Flexible configurations
Ideal for short term campaigns
APPLICATION : FAST, ACCURATE AND REAL TIME WIND MAPPING FROM PROSPECTION TO WIND FARM OPERATION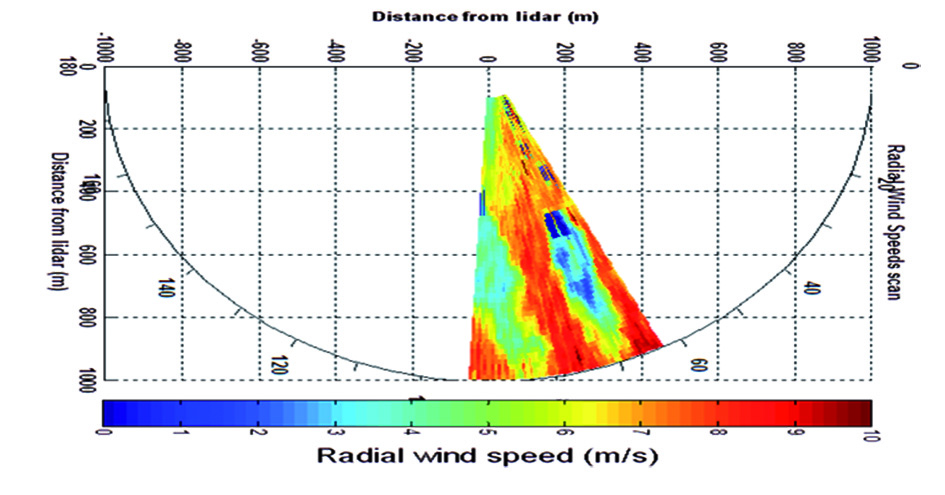 Site assessment: to determinate the location of a future wind farm by predefining the best location for LIDAR for the further site assessment, onshore site assessment (horizontal uncertainty reduction) and offshore site assessment from an on-shore location.
Offshore Power curve: to measure the wind for power curve verification, from the transition piece of an offshore turbine.
Wake measurement: to capture real-time wake effects turbine-to-turbine, farm-to-farm. If combined with a Wind Iris turbine-mounted LIDAR data, it provides a comprehensive characterization of wake effects, at short and long distances, simultaneously.
Forecasting: to improve short-term and ramp event forecasting due to the capability of measuring wind several kilometers ahead of the wind farm.
SOLUTION: WINDCUBE 100S/200S/400S : THE ULTIMATE 3D WIND MAPPERS
The scanning Windcube family uses the same pulsed Doppler technology as the well-known and widely used Windcube vertical profiler. Fiber technology used in all Windcube Lidars is designed to meet strong operational requirements and optimal instrument compactness. The modularity allows use of the Windcube 100S/200S/400S with different scanning scenarios (PPI, RHI, LOS, DBS) adapted to multiple applications.
Windcube 100S/200S/400S offer the most advanced technique to measure the wind components on a large scale for short term campaigns or long term operations to reduce uncertainties, understand physical phenomena (such as wakes) or improve forecasting.
For Weather and Climate
3D LONG RANGE WIND DOPPLER LIDAR

The Windcube 3D scanning Wind Doppler Lidar system is a versatile tool for recovering highly accurate, real-time wind measurements in any scanning geometries up to 10km within the planetary boundary layer (PBL). Its optional integrated structure detection algorithm also gives it the capability of detecting the presence of clouds or aerosol layers in the troposphere.
Key benefits
Automatic 3D cloud/aerosol detection
Fast deployment and setup
Reliable, unsupervised operation
Versatile instrument configurations
APPLICATION : MODERN METEOROLOGY REQUIRES TOP-TECHNOLOGY REMOTE SENSORS
The next generation of high resolution weather prediction models will require very high level spatial and temporal continuity that only a combination of technologies is able to offer. Satellite observations, for global coverage, ground based instrumented networks, with high vertical and temporal resolution, will have to be interlinked.
Short term weather forecasting is extremely important for all economical activities. It has been greatly improved thanks to the ability to monitor highly accurately the lowest level of the atmosphere, which is generally uncovered by classical observation.
This high-resolution wind data flow can help predict local severe weather and storm formation as well as generally improving weather forecasts. It enables priceless time to be won for warning populations and preserving human life.
SOLUTION : SCANNING THE ATMOSPHERE WITH LIDAR TECHNOLOGY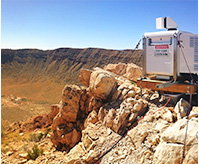 The scanning Windcube range uses the same pulsed Doppler technology as the well known and widely used Leosphere Windcube vertical profiler, whilst introducing a very long-range 3D measurement capability at the same time (up to 10km for wind data and 14 km for cloud/aerosol detection).
The fiber technology used in all Windcube Lidars is designed to meet extreme operational requirements and offers optimal instrument compactness. The accompanying software provides highly versatile scanning scenarios suited to a wide range of applications.
This family of instruments operates with a fast scanner head, extremely useful for capturing highly turbulent local phenomena or scanning wide areas at a high frequency.
SOLUTION : ACCURATE WIND MEASUREMENT AND STRUCTURE DETECTION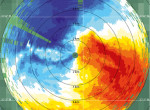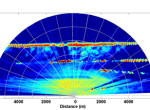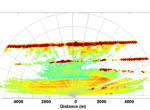 Believe you can and you are halfway there.